Arbitration Against Woodforest National Bank and US Bank
Clients could reclaim their fees (and more) through arbitration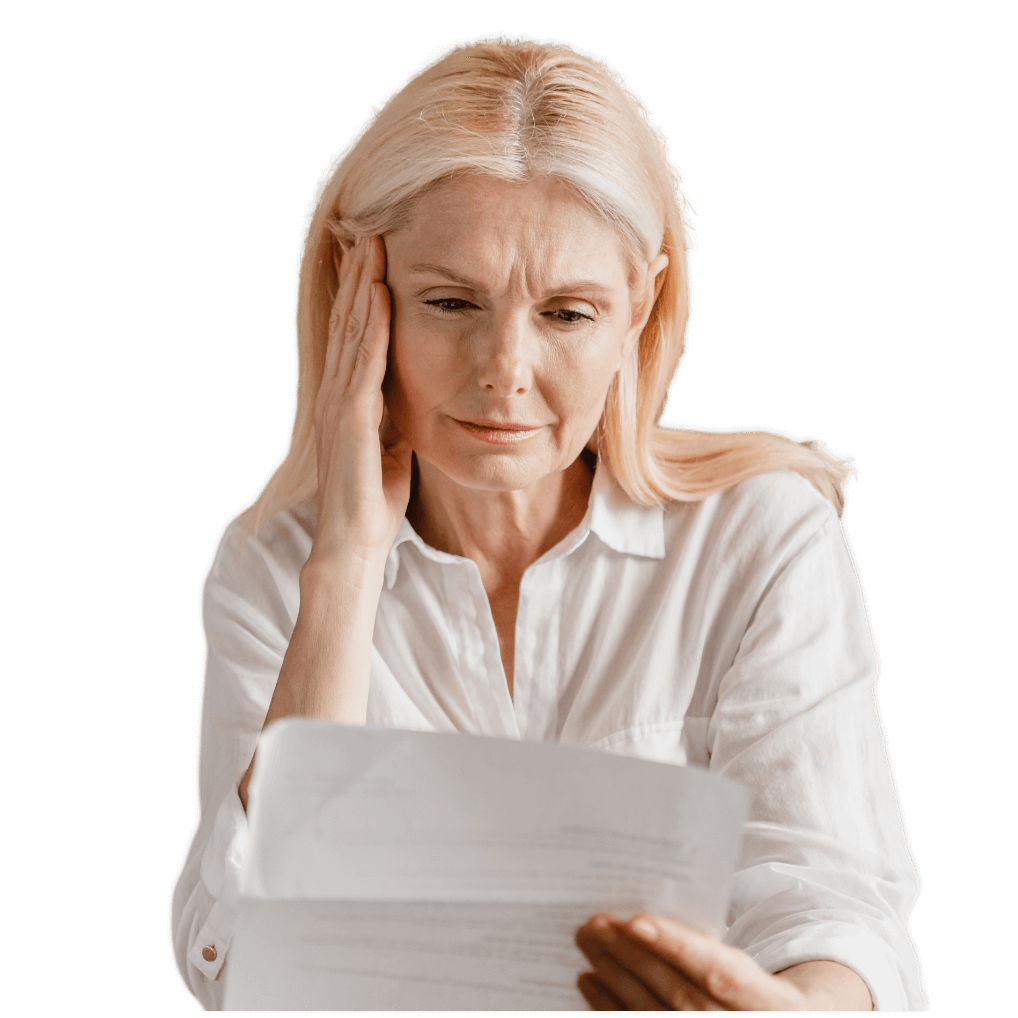 Client Arbitrations Against Woodforest National Bank and US Bank for Unfair Overdraft and NSF (Non-Sufficient Fund) Fees
Arbitration against banks can be quite a complex process, but with an attorney, you can get the justice you deserve. As a customer, you have the right to reclaim unfair bank overdrafts and NSF (non-sufficient fund) fees through arbitration.
Shamis & Gentile, P.A. encourages clients to bring forward claims against Woodforest National Bank and US Bank for their alleged unfair overdraft and NSF practices that cost their customers millions of dollars. If you are a Woodforest National Bank or US Bank customer and you suspect you've been charged unfairly within the past four years, an attorney can help you determine if you qualify to arbitrate.
What are overdraft fees and how do they affect customers?
Overdraft fees are placed on customers when they do not have sufficient funds in their bank account to cover a payment. Overdraft fees are used by major banks to generate revenue, such as Woodforest National Bank and US Bank. The average overdraft fee for 2022 alone amounted to $29.8 in the United States. Banks such as Woodforest National Bank and US Bank use overdraft fees to their advantage to take money from the most vulnerable customers who are already struggling to pay their monthly fees. While banks receive profits for their shareholders, their customers receive even more bills that they cannot pay.
Shamis & Gentile, P.A. considers such unfair practices and fees to be predatory and fights for customers to reclaim their fees. Many customers may not want to come forward due to the legal fees involved, however, with the Shamis & Gentile, P.A. team, you do not pay. All attorney fees will be collected from Woodforest National Bank and US Bank in winning cases. If you qualify for arbitration, the Shamis & Gentile, P.A. attorneys will inform you if your charges are eligible to be reclaimed in arbitration.
The Woodforest National Bank and US Bank unfair overdraft fee investigation
Shamis & Gentile, P.A., is accepting cases against Woodforest National Bank and US Bank for their allegedly unfair overdraft and NSF practices.
Woodforest National Bank is a multibillion-dollar company with over $3.1 billion in assets and 106 branches nationwide. The bank is operated by Woodforest Financial Group Inc. and can be found across major retail stores such as Walmart. In 2010, the company reached an agreement with the Office of the Comptroller of the Currency to pay out $32 million to customers for their allegedly unfair and deceptive practices revolving around the bank's overdraft protection program. A civil penalty was also paid out to the OCC. The bank's overdraft protection program was said to break legal protocol by not clearly stating overdraft conditions and fees in the program's brochure. The result was that customers were unable to avoid costs and were left with high overdraft fees on their accounts.
U.S. Bank is a multibillion-dollar company, based in  Minnesota. It is the sixth-largest banking institutions in the United States and has assets worth over $674.8 billion. The bank allows customers access to a range of personal and consumer banking services. including checking, savings accounts, mortgages, and home equity loans. In 2017, customers of U.S. Bank N.A. claimed the banking institution issued duplicate ATM and debit card overdraft fees. Customers of US banks claimed they were charged duplicate fees when they made a withdrawal on their accounts at ATMs. They stated that they were charged unfair overdraft fees along with the extra charges on their account. Customer's also claimed that their debt accounts and ATM transactions were listed from the highest-to-lowest dollar amount rather than the date in which transactions were initiated, an illegal practice that some banks undertake to generate more overdraft revenue.
The U.S. District Court for the Southern District of California and the Office of the Comptroller of the Currency provided the bank with a motion to compel arbitration. In 2018, US Bank agreed to pay $55 million to the class action lawsuit that accused the bank of charging unfair overdraft fees. 
According to federal law, banks are legally permitted to charge overdraft fees for a transaction when a customer does not have enough money in a bank account. However, a customer needs to provide written consent, and they have to provide clear written consent to permit banks to charge a fee. With Woodforest National Bank, customers were automatically enrolled in overdraft programs and experienced unlimited and continuous overdraft fees. According to the law and the OCC, these unfair practices are illegal, and customers need to be compensated for their losses.
Although banks such as Woodforest National Bank often change their programs and correct their actions, this does not leave all customers with settled accounts. Shamis & Gentile, PA. believes that banks should not only be transparent about their overdraft fees and NSF practices, but they should continuously provide this transparency for new and old customers.
Shamis & Gentile, P.A. is pursuing cases on behalf of customers who were previously or are currently subjected to unfair and illegal overdraft and NSF practices. You may be qualified to join an arbitration investigation if your case is signed by an attorney, who will represent you in the arbitration hearings at no charge to you. If you lose, you will pay nothing, but if you win, the firm collects relevant fees from banks such as Woodforest National Bank itself.
What is arbitration, and what is the process for unfair overdraft and NSF fees?
Arbitration is a complex process. It occurs when parties agree to put their dispute before an independent, neutral person who will render a decision that is binding. The parties agree to arbitration and then submit their dispute for resolution by an arbitrator.
Arbitrators must be impartial, unbiased, and neutral. They may not work for either side in the dispute or have any relationship with either party that might compromise their ability to render a fair decision based on the evidence presented at the hearing.
Arbitration claims are growing in popularity, which means that if a bank or credit union has enough customers, the amount of money it can make from claims submitted through arbitration can be hundreds of thousands of dollars annually. A court case may seem intimidating because of its formal structure and strict rules of procedure, but arbitration has its own set of procedures that a legal team will walk you through.
When an individual (you as a customer) chooses to pursue arbitration for the dispute over unfair overdraft and non-sufficient fund fees, they will need to follow the arbitration process outlined in their account agreement with the bank. This typically includes the following steps:
Notifying the bank of the dispute: The client must notify the bank in writing of their intent to initiate arbitration. They should provide details of the dispute, including the specific charges they believe are unfair.
Selection of an arbitrator: The bank and the client will need to agree on a neutral third-party arbitrator to hear the case. If they cannot agree, the arbitration organization specified in the account agreement will provide a list of arbitrators from which to choose.
Presentation of evidence: The client will need to provide evidence to support their claim that the overdraft and non-sufficient fund fees are unfair. This may include account statements, copies of communications with the bank, and any other relevant documents. The bank will also have the opportunity to present evidence in defense of its actions.
Hearing and decision: The arbitrator will hear the case, consider the evidence presented, and decide on the dispute. The decision is binding and cannot be appealed.
How to reclaim fees through arbitration
If you were charged an overdraft fee for a purchase of more than $50, you have the right to receive information about how much your bank or credit union made by charging overdraft fees in the last year. Finding this information, however, can be difficult without a legal team by your side. An attorney can help you find out whether your bank has been making more money from overdraft fees than it has been paying back to customers who have had their accounts closed because they couldn't pay off all of their debts. With this information, you can bring a lawsuit against your bank if they are not following federal law when it comes to unfair overdrafts or NSF fees.
You don't have to agree to use only arbitration as a way to resolve any disputes you might have with your bank or credit union, although arbitration is usually the best way to go to receive the compensation you deserve without the high legal fees involved. Knowing your rights about overdraft fees and consulting a legal team will help you make informed decisions when dealing with banks and credit unions.
As mentioned above, arbitration is a complex process, and it can be quite time-consuming. It is therefore important for the customer of the bank to consider seeking legal advice before proceeding. If you believe that the bank's actions are illegal and not just unfair, an attorney can not only help you throughout the arbitration process, but they can also help you file a complaint with the Consumer Financial Protection Bureau or other regulatory agencies as well. By taking action, you can help protect existing and future customers against the predatory and unfair practices of these banks.
Is arbitration better than litigation?
There are many reasons why arbitration is better than litigation. The most important reason is that arbitration awards are final and binding. A court proceeding, on the other hand, can be appealed to a higher court if new evidence or an error in law is discovered. The result is that once an arbitration award has been reached, it cannot be changed unless there was fraud or collusion between the parties involved.
Arbitration, therefore, allows for a much faster resolution of claims. Although banks can be backlogged depending on the cases assigned to them, you can reclaim funds for unfair bank practices or NSF fees within weeks in some cases. Litigation, however, can take months or even years before a decision is made on your claim.
US Bank or Woodforest National Bank Unfair Overdraft Fee FAQ's
What law will govern the arbitration?
The law that will govern the arbitration is the law of your state. If you live in New York, then New York law applies. For example, if you live in Texas but bank at Bank of America (which has headquarters in Charlotte, North Carolina), the arbitration agreement will be governed by North Carolina law (assuming it doesn't have a specific clause that states otherwise). Other factors that will affect the decision will include the laws of the state where you bank and the laws of the state where your bank's headquarters are located.
Who has the arbitrator's authority?
An arbitrator is an independent, neutral person who makes a decision based on what is fair and reasonable to both parties. The arbitrator does not decide who wins or loses, only whether the bank's fee for overdrafts was fair and reasonable. The bank cannot have its representative decide whether it has charged too much. To keep the case fair, it must agree to use an arbitrator if customers file an arbitration claim against them.
If you win your case at arbitration, your bank will be required by law to waive all fees associated with your NSF (non-sufficient fund) or UDOF (unfair overdraft fee) transactions, regardless of whether they are required by law or not.
What if I signed a class-action waiver?
If you have signed a class action waiver, you may still be able to enforce arbitration against a bank. If you decide to file a claim without joining other similar claims into one large case, you must do so within a few years of the date you were overcharged by their bank or credit union for overdraft fees and non-sufficient fund charges – usually after two years (and before six years). It's important to consult your lawyer, who will help you decide if you have a case.
Is arbitration cheaper than going to court?
The arbitration process is a way to resolve disputes related to an overdraft or NSF fee without going to court. Arbitration is less expensive and faster than going to court. Arbitration is less expensive and faster than going to court. With Shamis & Gentile, PA., you won't pay for the legal fees unless you win the case, and the fees will be taken from the arbitration you received.
Arbitration is a process whereby parties agree to have their dispute decided by an arbitrator instead of a court. It is voluntary and private, meaning that both parties must agree on the terms of their agreement before arbitration begins. Most importantly, in most cases, the arbitrator will decide who wins based on the evidence presented during the hearing itself, so there won't be a trial.
In arbitration, a neutral third party (the arbitrator) hears both sides' arguments and issues a decision. There are no juries or judges involved in the process. Parties may agree on any rule or procedure they want during the arbitration hearing, as long as it's not illegal or unethical in your state.
What are the advantages of arbitration?
The advantages of arbitration include the speed with which cases are resolved. Unlike litigation in court, where there are often many motions filed before anything even happens, It can take months or years to see progress. An arbitration case moves much more quickly because there's no discovery period required by law for either party (whereas this happens often during litigation).
Another advantage of arbitration is that there aren't any trials involved with arbitration cases. Both sides during arbitration generally know what evidence will be presented against them beforehand, so they can prepare accordingly. In regular litigation proceedings, presentation isn't always possible due to unexpected developments occurring during the trial itself, which may change earlier decisions made by attorneys representing opposing sides. All of this results in the case taking longer and being more expensive.
About Shamis & Gentile
For arbitration against Woodforest National Bank and US Bank and other banks that enforce unfair bank overdraft and NSF (non-sufficient fund) fees, contact Shamis & Gentile, PA. today!
Shamis & Gentile, P.A. has and continues to provide outstanding legal services in the Florida, Georgia, Ohio, Arizona, Illinois, New York and Texas communities. Our seasoned attorneys are some of the most innovative and progressive attorneys in the profession.  Shamis & Gentile, P.A. has the resources, infrastructure and staff to successfully represent large putative classes. The attorneys and staff are not simply litigators, but directors of creating successful results with the ultimate level of satisfaction by the clients.