What is Mass Tort Litigation?
Mass Tort litigation is a civil action involving numerous plaintiffs and one or more defendants. Mass Tort litigation is not to be confused with a class action lawsuit, where the plaintiffs are a representative of a class and are treated as a single plaintiff. In Mass Tort cases, groups of attorneys represent several parties in individual cases. For example, when people have been injured as a result of defective drugs or products.
Types of Mass Tort Litigation Lawsuits
There are three distinct types of Mass Tort categories:
Disaster Mass Torts,
Toxic Exposure Mass Torts, and
Product Liability Mass Torts.
Disaster Mass Torts and toxic exposure typically refer to the loss of life, injury and property damage in an area.
Whereas, Product Liability Mass Torts arise from defective, faulty or toxic products.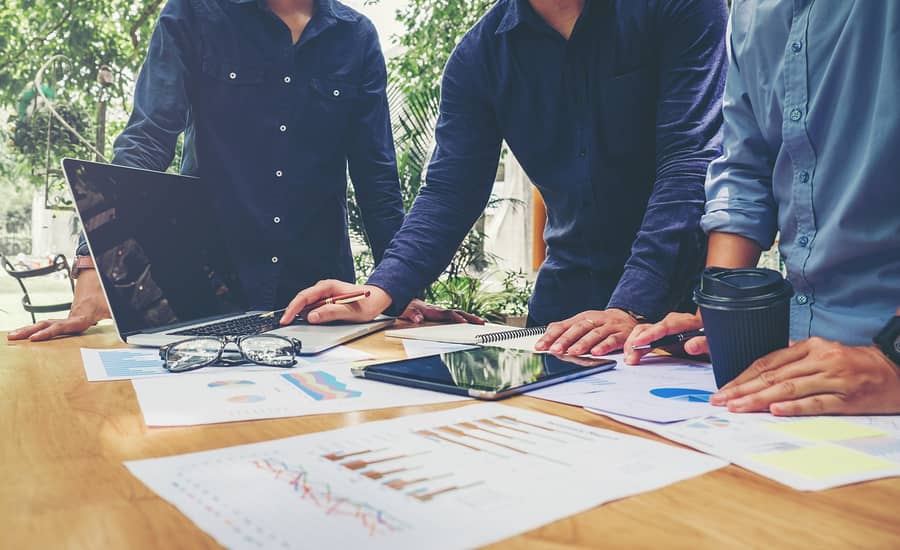 Hernia Mesh Lawsuit
What is Hernia Mesh Surgery?
Hernia mesh surgery is a method of repairing torn/weak muscles as a result of a hernia. A mesh is implanted to aid in the recovery, as well as to prevent the recurrence of the hernia.
Why is the Hernia Mesh Sometimes Recalled?
In the event when hernia mesh complication symptoms arise in many patients, it may be as a result of a faulty or counterfeit line of hernia meshes. This results in the immediate returning and destruction of all the meshes that are associated with the particular faulty, defective lot.
What Should You Do When Hernia Mesh Surgery Fails?
If you begin to notice symptoms that are indicative of a torn hernia mesh, your first course of action should be to speak to your doctor. Hernias are not life threatening, but complications can be. The FDA has noticed an increase in hernia mesh failures, and warns that patients with a hernia mesh should take precautions.
What are the Symptoms of Hernia Mesh Failure?
If you start to notice pain and symptoms related to the hernia mesh procedure that you underwent, it may be indicative of the failure of your hernia mesh. Look for the following signs:
Bloating or an inability to pass stools
Heat and soreness around the surgical site
A noticeable lump in or around the area of the original hernia
Fever, nausea, and vomiting
How Will You Know if the Hernia Mesh Has Ripped?
In addition to the symptoms of a mesh's failure, a torn hernia mesh will also exhibit the following warning signs:
A poor healing of the incision,
The area around the incision being abnormally warm, and
Meshoma (the wrinkled mess causing a tumor-like bulge).
What Should You Know before You File a Hernia Mesh Lawsuit?
Before you can file a lawsuit for hernia mesh surgery complications, you need to confirm with your surgeons which mesh implant surgery you had performed. At this time, lawsuits are only being made against a handful of hernia mesh manufacturers. Note that there is no average hernia mesh lawsuit settlement.
Hip Replacement Lawsuits
What Is A Hip Replacement Recall?
In the event that a company or the FDA finds a certain type of hip replacement faulty or prone to failure, this entire product range will be recalled. This entails the removal of sales eligibility for all the hip replacement products in that particular supply line.
What Type of Product Defects are Considered During the Hip Replacement Recall?
During the marketing of certain hip replacements, they were often advertised as lasting longer than 20 years. However, the design and the manufacturing of metal-on-metal hip joints resulted in the faster wearing down thereof. This wearing-down process released metal particles into the bloodstream. In addition, it created a potentially serious condition known as metallosis.
Which Products are Part of the Recall?
At the moment, the following hip replacement products are being recalled:
DePuy ASR TM XL Acetabular System
Zimmer Durom Acetabular Component
Smith & Nephew R3 Metal Liners of the R3 Acetabular System
Johnson & Johnson Adept Hip System (sold outside the U.S.)
Stryker Rejuvenate and ABG II modular neck hip systems
What are the Hip Replacement Recall Symptoms?
If you have a metal-on-metal hip replacement, symptoms that it may be failing include:
Hip/groin pain
Local swelling
Numbness
Changes in your ability to walk
What are the Requirements to File a Hip Replacement Recall Lawsuit?
If you are experiencing any of the above symptoms, get in touch with your surgeon – even before you contact a hip replacement lawyer. You will have to establish which hip replacement surgery product you have received. There are currently many hip replacement class action lawsuits being filed, and you will likely fall into one of them. Your hip replacement attorney will be able to advise you on which route to take.
IVC Filter Lawsuit
What is an IVC Filter Claim Lawsuit?
A pulmonary embolism is a very serious and sometimes fatal condition. For patients that do not respond well to blood thinners, an Inferior Vena Cava (IVC) filter can be inserted. However, there are many lawsuits underway due to the horrible side effects and ineffectiveness of this procedure.
What are the IVC Filter Defect Symptoms?
One of the main faults of the IVC filter is that one of the struts could break and travel to the heart. If this is the case, one should look out for the following symptoms:
Chest pain
Neck pain
Confusion
Light-headedness
Nausea
Shortness of breath
Abnormally rapid heart rate
What are the Potential Complications of a Defective IVC Filter?
The IVC filter can be subject to a number of complications:
The filter can tilt, putting the patient at risk of a pulmonary embolism.
The filter could migrate, resulting in a potential fatality.
The filter could be defective and fail to open. The result is a Massive loss of efficiency.
The filter could break and cause immense pain and a host of other complications.
Which IVC Filter Brands are being Reviewed?
There are currently two IVC filter brands under review:
The Bard IVC Filter Lawsuit:
Bard IVC Filters – Bard G2 and Bard Recovery – manufacturers of the Eclipse brand IVC Filter
The Cook IVC Filter lawsuit:
Cook IVC Filter – manufacturers of the Celect brand and Gunther Tulip IVC Filter
What Do I Need to File an IVC Filter Lawsuit?
An IVC Filter lawsuit lawyer may be an option for you if you believe you have fallen victim to negligence or to a manufacturing defect in the filter. Should that be the case, you should seek IVC filter lawsuit settlements.
Stevens-Johnson Syndrome Lawsuit
What is Stevens-Johnson Syndrome?
Stevens-Johnson Syndrome, or SJS, is a violent reaction that is most often caused by medication. It can cause your skin to blister and peel off. Blisters can also from inside your body, making it hard to eat, swallow or even breathe.
What Are The Symptoms of the Stevens-Johnson Syndrome?
SJS starts feeling like the flu, with fever and headaches. After a few days, the symptoms start to become visible on your skin, mouth, and eyes. They include, among others:
Painful red or purple skin that looks burned and peels off
Blisters on your skin, mouth, nose, and genitals
Red, painful, watery eyes
How Does Stevens-Johnson Syndrome Start?
Steven-Johnson syndrome is often a side effect of medication, but it can be caused by infection. Ensure you communicate what medication you may have taken prior to its breakout to your Stevens-Johnson syndrome attorney.
What Types of Medication Can Cause Stevens-Johnson Syndrome?
Over 100 types of medication can cause an SJS outbreak, however, some of the most common are:
Gout relief medicines containing allopurinol such as Aloprim and Zyloprim
Pain relief medications including acetaminophen (Tylenol), ibuprofen (Advil, Motrin), and naproxen sodium (Aleve)
Sulfa antibiotics including Bactrim and Septra
Seizure relief medication, especially carbamazepine (Carbatrol, Tegretol)
What Do I Need to File a Stevens-Johnson Syndrome Lawsuit?
If you or a loved one suffered from Stevens-Johnson syndrome, you need to approach an SJS law firm. Many medications that have 'black-box' warnings fall into a 'failure to warn' category. An attorney proficient in Stevens-Johnson Syndrome lawsuits will evaluate whether you have a claim. A Stevens-Johnson syndrome lawsuit settlement will hopefully aid in your recovery.
Transvaginal Mesh Lawsuit
What is a Transvaginal Mesh Recall?
A transvaginal mesh is sometimes used as a surgical aid to assist in the repair of Pelvic Organ Prolapse (POP). In over 100,000 cases to date, this mesh has degraded and failed resulting in a variety of complications. However, only one kind of mesh has been recalled thus far.
What are the Potential Complications of a Defective Transvaginal Mesh?
Complications from transvaginal mesh defects include:
Erosion of the mesh into the vagina, bladder, uterus, and other organs
Painful intercourse
Migration and shrinkage of the mesh
Infection
Urinary incontinence
Fistula formation or holes between organs
Neuropathic pain
Recurrence of pelvic organ prolapse or stress urinary incontinence
What is the Latest Transvaginal Mesh Lawsuit Update?
The current state of transvaginal mesh lawsuits is that between Boston Scientific and CR Bard; there are over 50,000 active lawsuits and $320 million paid out in transvaginal mesh lawsuit settlements.
What are the Requirements to File a Transvaginal Mesh Lawsuit?
If you have had a transvaginal mesh procedure, and you are experiencing the symptoms noted above, it may be in your best interest to contact a transvaginal mesh lawyer to see whether you qualify for compensation.
What Potential Compensation can be Claimed in a Transvaginal Mesh Lawsuit?
In the case of Christine Scott and her husband, the jury sided with them, and they ended up with a payout of 5,5 million dollars. There are currently class action lawsuits against many mesh providers.
Which Products Are Alleged To Have Problems?
If you have had a transvaginal mesh procedure done, contact your surgeon to verify which mesh provider was used. The following mesh providers have experienced problems with their product:
Boston Scientific
Johnson & Johnson
Ethicon
American Medical Systems
Coloplast
Bard
Mentor
Neomedic
Abilify Lawsuit
What is Abilify Used for?
Abilify is an anti-psychotic drug that alters brain chemistry. It used to treat patients with schizophrenia and manic depression.
What are the Side Effects of Abilify?
Abilify can have numerous side effects. Some are relatively harmless like:
Weight gain,
Dizziness or drooling, and
Cold symptoms.
However, other symptoms can be more serious, such as:
Anemia,
Nervous system reactions, and
Seizures
The major side effects are the urges to indulge in compulsive behaviors that are experienced.
What are the Key Legal Issues for the Abilify Lawsuit?
Abilify lawsuit settlements typically involve one of the three following key issues:
The Abilify manufacturers failed to warn doctors and patients of the link between Abilify and compulsive behaviors.
The Abilify manufacturers hid evidence from the government when getting FDA approval.
The Abilify manufacturers convinced doctors to prescribe Abilify for non-approved uses.
What is the Potential Compensation that can be Claimed in an Abilify Lawsuit?
The Abilify drug has multiple serious side effects that may have been hidden from you. If these side effects caused you damage, your Abilify punitive damages may be well over $100,000. If a loved one passed away because of the use of the Abilify drug, the case may be worth over 1 million dollars. Class action lawsuits against Abilify are worth over 10 million dollars.
What Do I Need to Initiate an Abilify Lawsuit?
The main reasons for an Abilify lawsuit are the undisclosed side effects of compulsive behaviors. Gambling, eating, sex, and poor impulse control can all cause personal and financial damage, which your Abilify lawsuit lawyer will bring to your attention.
Shamis & Gentile, P.A. – South Florida Injury Attorneys
As one of the leading Law Firms in the world, Shamis & Gentile, P.A., are experts in all medical malpractice, Mass Tort and class action lawsuits. Contact us today if you feel you have suffered any grievance on a medical front.